Leave a Comment
Posted on September 7, 2017
How to Make 2K18 MT Coins in NBA 2K18
 
Sell player card
If you are lucky enough, you can pull a valuable card from packs, then you sell it on the Auction House for a very high price
To "Snipe" on the Auction House
Some people take a method of "Sniping" on AH, but what is "Sniping"? The "sniping" here means buying cards for a cheap price when the market refreshes. Youtube video shows how the game player makes a substantial profit on AH easily in NBA 2K17.
Some people play the fluctuation of the AH market.
They find prices tend to cycle across the week. Prices usually go down because TBT (Throwback Thursday) and FBF (Flashback Friday) players incentivize much more pack openings, so the more cards to be on sale, the lower prices there will be, especially when 2K apparently increases drop rates for rare cards, such as DPOY Packs and Amethysts. Some special packs like T0P 10 Player, PGs, SGs, SFs, PFs, C'S Player etc. will only be released a very limited number of times. Once they are released, prices are very low, but after a while, supply evaporates, then prices go up. So many people tend to hold the cards until prices go higher.
Collect all TBT cards
People also try to collect all TBT cards to increase the opportunity to earn more MT. Once the TBT packs drop, consumers jump on them to bid at the lowest prices, when cards stay out of the market, they resell them to make the amount of profit. However, this method depends on the rarity of the cards since its release.
To win in Gauntlet
In the Gauntlet PvP games, if you win, you can draw two cards on a board with 20 different cards on it. One of them is a player card- Bronze, Silver, Gold, Amethyst, depending on what level of board you're on. The higher the board is, the better the non-player cards are (i.e. Contracts, Badges, straight MT, Logos, etc.). If you're good enough to win steadily in Gauntlet, it's fairly lucrative to play Gauntlet and auction off what you draw. You probably get 100+ MT from the game itself and get at least a few hundred MT of value from what you draw. If you can play through a 10-game series of Gauntlet on the Gold Board, you'll get a handful of premium Badges, which could range in AH sell price of 1,500-5,000+. The second Cousy Reward Amethyst Board is very nice as well with a good number of 1,000 MT cards and Bronze/Silver/Gold players, but the Badges are not as good as those on the Gold.
Replaying Domination/Challenges
You can play the easy games with a low-tier team. Maybe you would only gain 500-800 MT by playing an entire game, but it improves your skills and refines your mastery of plays.
But is there a way that you can get MT much faster and easier? Of course, THERE IS! To buy 2K18 MT Coins here at NBA2K18MT.com, this is the easiest and fastest way for you. We've got a good stock of NBA 2K18 MT, the best price, and the most fantastic service. What are you waiting for? NBA2K18MT is ready to deliver now!
Leave a Comment
Posted on September 5, 2017
Why The Best Place To Buy Cheap NBA 2K18 MT Coins on NBA2K18MT.com
About NBA 2K18
NBA 2K18 is an upcoming basketball simulation video game developed by Visual Concepts and published by 2K Sports. It is the 19th installment in the NBA 2K franchise and the successor to NBA 2K17.

Initial release date: September 19, 2017
Developer: Visual Concepts
Series: NBA 2K
Genre: Sports game
Platforms: PlayStation 4, Nintendo Switch, Xbox One, Xbox 360, PlayStation 3, Microsoft Windows
Publishers: 2K Sports, 2K Games
Modes: Single-player video game, Multiplayer video game
Official website: https://www.2k.com/games/nba-2k18
About NBA2K18MT.com
NBA2K18MT Mall has the professional Technology Team and Sales Team. With the fast development of world internet technology, we can provide NBA 2K18 VC Coins, NBA 2K18 MT Coins, NBA 2K17/2k18 Coins and so on. Shop on NBA2K18MT.com is safe and convenient where you can enjoy the wonderful shopping experience.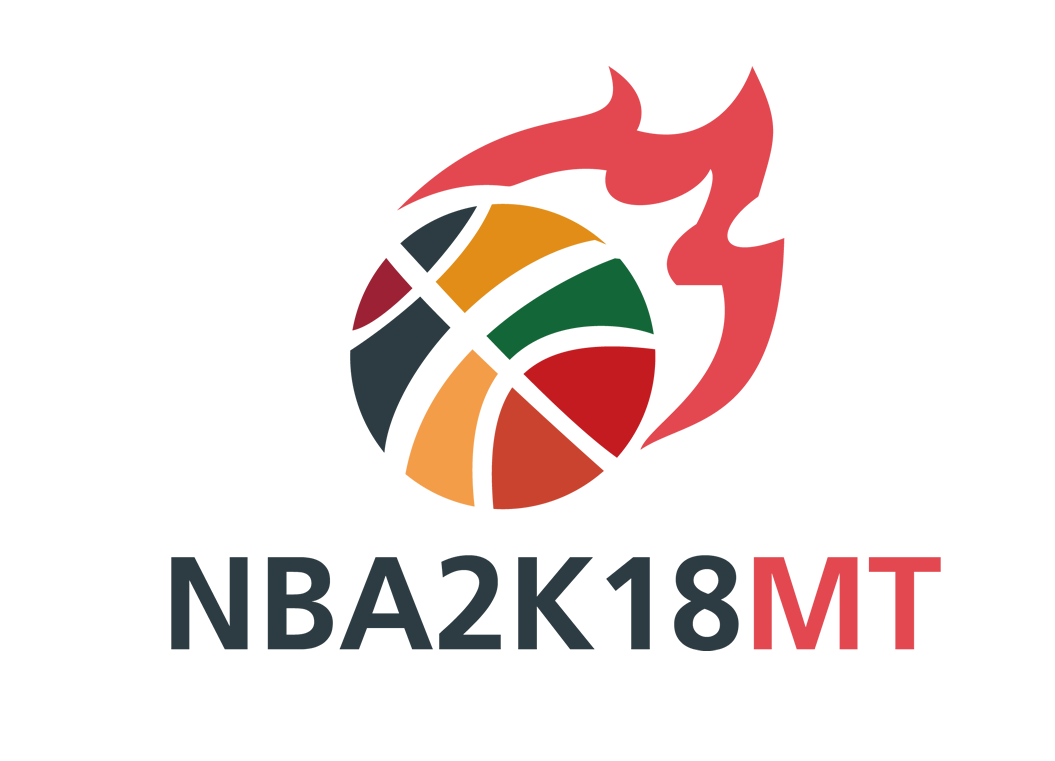 Official website: https://www.NBA2K18MT.com
Why should I choose NBA2K18MT, safe, legal?
NBA2K18MT Online Game Store' established in August 2014, providing Hot gaming related products and value-added services. NBA2K18MT Internet Game has been gathering precious experience and tremendous growth and progress. NBA2K18MT is committed to building a better global game service platform.
We are not able to achieve 100% satisfaction, some customer trust and support has given us a lot of encouragement, you can click here(https://www.trustpilot.com/review/www.NBA2K18MT.com) to view our ratings, we will continue to adhere to the principle of customer first.
Why Choose NBA2K18MT Service
Fast Delivery: Our traders are really experienced players, who will trade smoothly with you. We will try our best to complete your NBA 2K18 MT Coins, and NBA 2K18 VC Coins order fast after we have received and verified your order. We have enough coins in stock for Fast Delivery Time
Cheap Prices: We offer cheap prices for NBA 2K18 Coins for you, we put customers ahead of business, at the same time, we will adjust prices in time according to the market. Not only can you get large order discount, but you can also use Top NBA2K18MT Coupons to get your order off. Choosing NBA2K18MT to Buy NBA 2K18 Coins means choosing cheap prices but top-quality services.
7×24 Professional Services: We have helpful, friendly, professional customer service representatives to provide 24/7 online support, who can help you to get a solution for any questions. We will try our best to meet all your gaming needs and make every customer satisfied. Please do not hesitate to place your NBA 2K18 MT order.
Good Reputation: NBA2K18MT has the good reputation among players with outstanding and reliable services. Your personal information is protected at NBA2K18MT and will never be disclosed to any third party. You can check other players' real reviews on Trustpilot or NBA2K18MT Reviews to know more about our NBA 2K18 Coins selling services and get more knowledge of our website.
Refund Guarantee: Refund before delivery is granted and will be dealt with immediately. You do not need to worry about it because NBA2K18MT is a trustworthy website.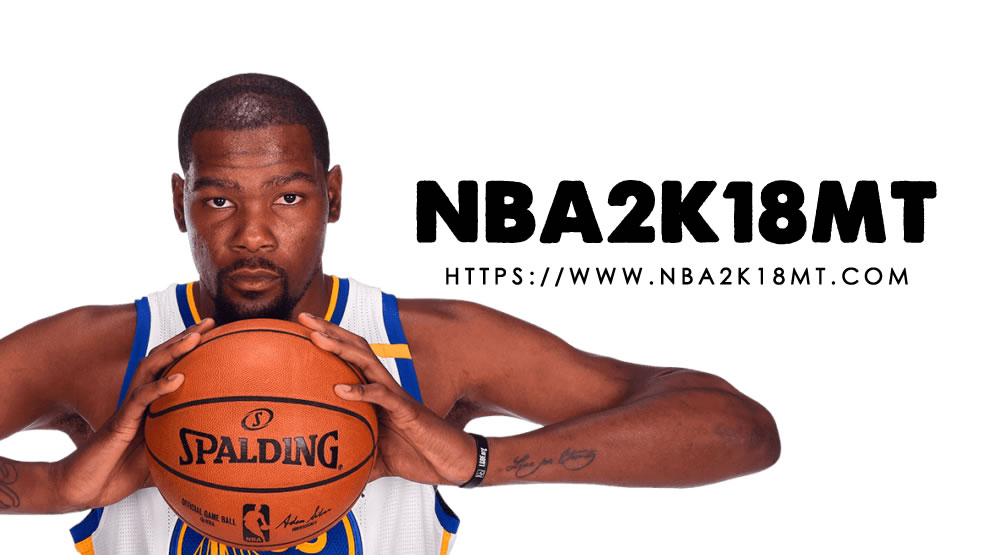 Get a 5% Discount Coupon Code to Buy Cheap NBA 2K18 MT Coins
NBA 2k18 will be coming, Players can now buy cheap NBA 2K18 MT Coins from NBA2K18MT.com and you will receive a 5% discount. Discount code Expiration time is October 15, Discount code "NBA2K18OPEN".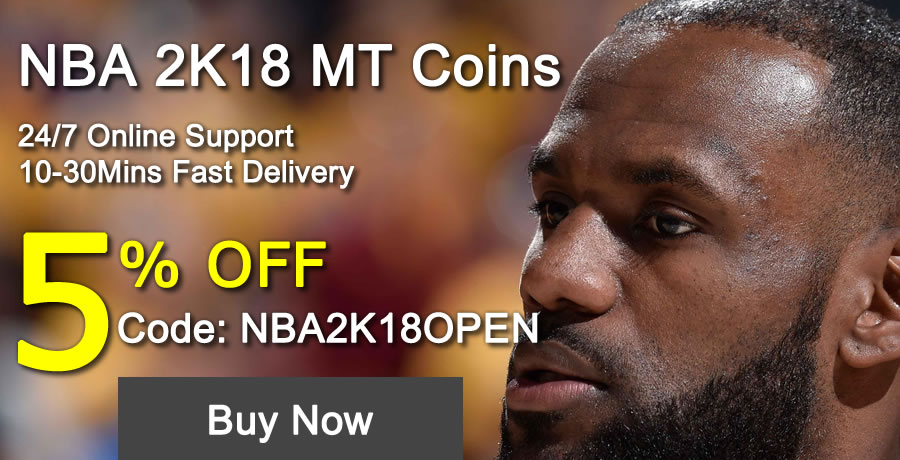 Leave a Comment
Posted on February 15, 2017
Epic Digital Card Game Is Midway Through Kickstarter
Games of all of types can go through Kickstarter. It's not just the big action titles that get funded, other titles make it too. Adventure, mystery, puzzle games, and even digital card games. Take the Epic Digital Card Game for example. This one is so popular, that it's already doubled its Kickstarter goal, and it still has over two weeks left to raise money.
What makes Epic Digital so special is that this game is being made by famous card game players. Specifically by Hall of Fame Magic players Rob Dougherty and Darwin Kastle. The game promises to have everything you'd expect from a AAA card game title. However, there is one catch that you might love. Instead of having to buy booster packs to get copies of cards, you can actually pay for an unlimited sum of them. Meaning you'll never want for card as long as you are willing to pay for them. The cost is cheap of course.
There's the usual fantasy story if Epic Digital, one of gods who promised not to war with one another after nearly destroying the universe. Instead, they fight through us to gain dominance. The gameplay is rather simple, you each have 30 Health, and you win by getting your opponents down to zero. You summon heroes, characters, monsters, or play cards that'll affect how the game is played.
As we noted, the game is already a massive success on Kickstarter. In fact, it's so successful, it's already doubled its goal. What that means for you dear reader is that if you pledge now, anything you pledge to is basically guaranteed. So, check out the Kickstarter, and see if the Epic Digital Card Game is for you.
Leave a Comment
Posted on February 11, 2017
Activision Explains Why 2017's Call Of Duty Is Going "Back To Its Roots"
As part of its latest earnings report, Activision confirmed the inevitable Call of Duty sequel that's due out this year. But what came as a surprise is news that this year's game will return to the franchise's "roots," and now we have some idea of why.
Speaking as part of a conference call with investors, chief operating officer Thomas Tippl first discussed 2016's Call of Duty: Infinite Warfare. While he described it as "a high-quality, innovative game," he revealed it "underperformed [Activision's] expectations." We already knew sales were down significantly compared with the previous year's Black Ops III. That was due in part to Infinite Warfare being a new sub-series, making for a difficult comparison with the established Black Ops.
However, the futuristic setting has also been a source of complaints from some longtime Call of Duty fans, a fact that Tippl acknowledged. That doesn't mean the company necessarily regrets exploring that space.
"[I]t's clear that, for a portion of our audience, the space setting just didn't resonate," he explained. "We have a passionate, experienced studio deeply committed to this direction, and despite the risks we saw, we believe it is important to consider the passions of our game teams in deciding what content to create.
"While it wasn't the success we planned, it allows us to protect the core tenets of our culture that Bobby discussed: empowering our talented teams to have the chance to pursue opportunities that they are passionate about. Providing an environment that recognizes passion is a critical component of our success, and a process to learn from our mistakes is what makes our company special, and it's why the most talented people in our industry are attracted to our company."
All of that said, even with Call of Duty still doing well, Activision is clearly aware of the demand for a Call of Duty game that hews closer to the series' older titles.
"In 2017, Activision will take Call of Duty back to its roots and traditional combat will once again take center stage," Tippl said. "This is what our dedicated community of Call of Duty players and Sledgehammer Games, which has been developing this year's title, are the most excited about."
Beyond that, no further details were shared. It stands to reason that this year's game–which was greenlit more than two years ago–will feature a classic or modern-day setting, but that remains to be seen. For its part, Sledgehammer said of the game on Twitter, "It's our biggest achievement as game makers."
Sledgehammer previously assisted with the development of Modern Warfare 3 and served as the lead developer of Advanced Warfare. Activision rotates between three main studios–Infinity Ward, Treyarch, and Sledgehammer–for its annual Call of Duty releases. Sledgehammer was, at one point, at work on a third-person Call of Duty game set during Vietnam.
We'll have more on the new Call of Duty as it's announced. For the full rundown on Activision's announcement, check out our recap of its earnings.
Leave a Comment
Posted on February 7, 2017
Nintendo Switch's FIFA game will be FIFA 18
The FIFA game coming to Nintendo Switch this year will be called FIFA 18, according to EA executive Peter Moore.
Moore, EA's chief competition officer, confirmed the title in an interview with Gamereactor. "It will be FIFA 18, and it will obviously be later this year when FIFA 18 comes out," said Moore at an event in Paris this past weekend.
The title is perhaps not surprising, but it's notable because it's the first time EA has called the Switch game by that name. From the announcement last month until this point, the company had been referring to it as "EA Sports FIFA on Nintendo Switch," a placeholder title that raised questions about the nature of the product.
EA has described the Switch version of FIFA 18 as being "custom built" for Nintendo's new platform, so it's safe to expect that the game will take advantage of the Switch's unique hardware capabilities. And calling the game FIFA 18 as opposed to, say, "FIFA Soccer Switch" or "FIFA All-Play" suggests that it will offer a proper version of the simulation soccer franchise — not a watered-down experience.
Moore also dropped a couple of other bits of information that provide more clarity on the Switch version. He noted that it will be developed in-house at EA Vancouver, the home of the FIFA series. (EA has often hired third-party studios to make the aforementioned off-brand titles.) And from Moore's comment that the Switch version will launch "when FIFA 18 comes out," we can infer that it will launch in the franchise's traditional September release window — another detail that hints at parity between FIFA 18 on Switch and its PlayStation 4, Windows PC and Xbox One brethren.
Of course, we'll have to wait until EA shows off the Switch version of FIFA 18 to truly know how it matches up to its more established siblings. We still don't know if there's any truth to the rumor that the Switch version is running on last-generation technology, although Moore has indirectly denied it.
It's also worth pointing out that EA has not committed to making any other sports games for the Switch beyond FIFA. Patrick Söderlund, executive vice president of EA's worldwide studios, said the company will "be there once the platform launches and takes off," which suggests EA s taking a wait-and-see approach. Note that FIFA and Madden were Wii U launch titles in 2012, but EA never released another sports title on the console because, as CEO Andrew Wilson put it, "sports gamers weren't there." It remains to be seen whether they'll show up on the Switch.
Leave a Comment
Posted on February 4, 2017
Age of Wushu 2 Unveils Interesting Gathering, Crafting and Survival Tools
Since Age of Wushu 2 is a survival MMORPG, the game features a lot of tools used for gathering, crafting and surviving in the wildness. The developer Snail Games today unveiled some of the tools players will be using in the game.
Being a sandbox survival MMORPG, you have the freedom to become any role in the game world. If you are doing farming today, you are a farmer, and if you are making a sword tomorrow, you are a blacksmith — of course you will need the right tool to be able to do so. However, you won't be marked as farmer or blacksmith or any other roles in the game.
Hoe (left) and stone pickaxe (right)
Stone pickaxe can be used for quarrying, hoe can be used for farming, and axe is for tree logging. These tools can do other things just like they can in the real life. In Age of Wushu 2, if you use stone pickaxe to quarry, you usually get rubbles, but if you use axe, you can get large rocks. You may ask can I use these gathering tools to fight my enemy? The answer is yes, so it will be interesting to explore the use of different tools in the game.
Axe
Ancient Chinese match and torch
The night in Age of Wushu 2 will be very dark and a torch will do a lot of help to those come out at night (moonlight will also provide you a glimmer of light). Ancient Chinese matches are used to ignite things and it can also provide some temporary light. Torch is an important tool and it's very easy to make in the game. You can use torch to light up your path, you can also use it to fight beasts like wolves in the darkness. You can use torch in the rainy day, according to Snail Games.
Hook rope
In Chinese martial arts novels, hook rope is a frequently used tool to climb the walls. In Age of Wushu 2, hook rope requires pretty lot of materials to craft: iron bars, logs, leather, and hemp cords, etc. Since you can build your own walls so make it high enough if you need to protect your home from being penetrated. If you have enough materials you can also add spikes to the walls.
Ancient Chinese shackle
Ancient Chinese shackle is a handcuff that you can use to take other players and NPCs who are in coma into custody. You can make shackles with logs and leather on a carpenter work station. Once a player is put on shackles, he can move but cannot use item or ability, all he can do is waiting for a friend who can pick a lock to help you out. There are similar tools such as cage in the game.
Meteor hammers
You can see meteor hammers as a weapon and you may see this thing in some Chinese martial arts films. In Age of Wushu 2, meteor hammer is mainly used for hunting: the hammers can twine the legs of your target and disable it. Certainly it can be used to attack other players and NPCs.
The game has a lot of tools, most of which can be used in different places for different purposes. If you are interested in this game, read more at the game hub.
Leave a Comment
Posted on January 24, 2017
Dynasty Warriors Unleashed the Best Hack and Slash game for Mobile
The Dynasty Warriors series has been one among the favourites for all gamers who enjoy the hack and slash genre. With its immersive gameplay and an extremely large number of character availability it easily tops the charts. And now, the favourite hack and slash game comes to mobile.
Powered and created by the same developers of the PC and PS version, Dynasty warrior is developed by Koei tecmo games in collaboration with Nexon and Xpec Entertainment. The game had launched a limited beta test from 12th January to 16th January 2017 and was made available to all those who had pre-registered the game.
Though the game was only made available for a limited period, it is sure to stand out among the rest of the game in its genre. There are various phenomenal attributes of the game which make it addictive and entertaining. After having taken part in the limited beta quite extensively here's a quick look into the amazing game developed for android.
STORYLINE
Coming to the basics, Dynasty Warrior : Unleashed follows the same basic storyline which has been adopted in the main series. The game revolves around the unification of the three kingdoms. It also brings along with it the all the legendary characters which are present in the main series. Players can choose between characters from any of the three kingdoms. Here's a quick look at the trailer of the game before we move on to analyse the various aspects of the game.
GRAPHICS
Let's start off with the graphics. Dynasty Warriors: Unleashed features explosive graphics with amazing colour combinations and beautiful gaming environment. The game carries with it the usual class of standard by providing such brilliant graphics which tend to keep the players involved in the game. However, though the graphics are pretty well detailed for the mobile version, it does not rise up to the level of details as seen in the PC version. The attention given to the level of detail is astounding, the styling of weapons, the various moves of the warriors etc. are easily distinguishable. The game environment is also set up very well, the ruins, the structures, the buildings etc are a stand out feature of the game which adds well to the gameplay.
GAME MODES AVAILABLE
Dynasty Warriors: Unleashed offers the following modes of gaming. These include:
a) Campaign
b) Battlefield
The campaign mode follows the storyline of the game and is quite entertaining to play. Several Chapters are included in this mode and finishing up several stages in this mode will unlock treasure chests and other things in the store. This way it helps the players to enjoy the game in the story mode while at the same time ensuring that the players are well rewarded.
The battlefield mode is essentially the multiplayer mode where the players go throat to throat with other gamers from across the world. It offers various sub division from which the players can select and play. However, the beta offered only a limited level of experience with the battlefield mode.
TUTORIAL
The tutorial in Dynasty Warriors: Unleashed in perhaps the most detailed and longest tutorials one will ever come across. The tutorial takes the player through every single aspect of the game starting from movements to online gaming. However, one of the drawbacks is that the tutorial cannot be skipped by the player.
This means that the player will be forced to enter the campaign mode from the beginning of the game until Chapter one of the game is completed. As it is only by this time that the tutorial actually comes to an end. The tutorial guides the player through movement, attacking, special skills, upgrading warriors, choosing team mates, choosing officers to assist you during battle, upgrading weapons (the list keeps going on). Etc. This feature will work will for beginner as they will get well acquainted with the game.
CONTROLS
The game features the standard controls which players can easily get acquainted with. The game features a movable joystick at the left hand corner of the screen while the combination and attacking keys are present towards the right. The game also features an auto-attack mode which can be easily enabled and disabled during the game. This feature is present towards the upper right hand side of the game.
CHARACTERS
This is hands down the best part of the game. As mentioned earlier, Dynasty Warriors: Unleashed imports the same amount of characters that were present in the main game. This means that the players can choose from over 140 characters in the game. That's right, almost one hundred and forty four officers from all the Kingdoms are made available to the players.
Now these characters are usually unlocked from the store and if you are lucky enough they can be obtained from the free chests and scripts in the mystic store which provides with free items periodically. If one cannot wait to play with all the characters then the game features an index where each officer is categorized based on the Kingdom to which they belong. Players can actually try and practise with each and every single officer with all the skills unlocked in the practise arena. This is exactly why this is one of the best features of the game.
PLAYING THE GAME
Playing Dynasty warriors is absolute fun. Officers or warriors have to battle a plethora of soldiers at a single point of time in order to proceed further in the game. Each battle will have one strong boss like officer who has to be defeated in order to move further in the game. Depending on the style of the players gaming, this can take several minutes. However, the game smartly provides a solution to break the monotony that creates through this. It provides the players an opportunity to have upto three officers assist them during battles. Thus, they can easily switch between officers while involved in the battle to either play strategically or just to break the monotony.
CHARACTER UPGRADE
The characters can be levelled up by involving them in more battles. The higher the level of the officer the larger will be the damage inflicted. The officers or warriors can be equipped with weapons which also can be upgraded in order to deal more damage.
ONLINE GAMING
The multiplayer feature of the game is extremely fun. Players can go head on head with other players or can team up with others and battle against another. In addition to this, players can join guilds or create their own guild for the purpose of multiplayer gaming. At the entry level, the guild can have upto 15 members. Friend requests can be sent to players who have either played with you on campaign or can be sent to anyone so that you can create your own guild.
SYSTEM REQUIREMENTS
As of now, the system requirements for this game is really reasonable. Considering the quality of gaming and the graphics, the requirements are not very demanding and credit must be given to the developers for that. The game is made available only on Android devices as of now and will soon come to IOS. The requirements for Android are as follows.
Leave a Comment
Posted on January 21, 2017
I Love Astroneer For Its Optimism
Yesterday I was feeling pretty down because, well, I knew tomorrow would be today. On a lark, I decided to try out Astroneer, because it's managed to remain among Steam's top sellers for a month, which is no small feat. Turns out, it's just the game I needed.
Astroneer is the most fundamentally optimistic survival game I've ever played. It helped me feel good about humanity and the future despite everything going on right now, if only briefly. It's a game about constant awe and wonderment. From the get-go, it makes you feel like a flea lost in the overgrown, matted hair of a giant. I mean, this is the game's opening:
The start screen is you, sealed like a pea in a tiny, helpless pod, overlooking a randomly generated behemoth. And then you launch. It's immense. When you land, you're greeted by patchwork plains of color and majestic twinkling in the distance. It's like somebody dropped a planet into a pool of Elmer's glue, construction paper, and glitter. You just want to look around and breathe the whole place in. Except you can't, because there's no air.
Astroneer is about human perseverance in the face of overwhelming odds. Instead of conquering your environment, you must learn to understand it and live in harmony with it. If you don't, you'll die of suffocation—or a rock storm, which is not the name of an emerging power metal trio, but is instead a literal storm of rocks.
Error loading media: File could not be played
I've been playing solo, which means there are only two characters in the game: me and the planet I'm on. When I started out, I was completely at the mercy of my environment. If I strayed from the general vicinity of my pod for more than a minute or so, I'd start suffocating. I was able to collect resources within a region the size of a rich person's backyard. I could only wonder what lied off in the distance.
Astroneer's early goings, especially, are about discovery—both in terms of understanding your environment and learning what you're capable of. Each tiny step forward is a triumph. When I first figured out I could build tethers to create oxygen-rich pathways away from my base, I nearly whooped with glee. I'll be honest: it took me an hour-and-a-half to figure out tethers were a crucial game mechanic. A tutorial would've been much quicker. But I got to figure it out! Me!
Astroneer encourages you to constantly feel awed by yourself and your surroundings. "You're an intelligent human," it basically says. "You can do this without hand-holding." It tells you almost nothing, but it guides you through feeling. You get all this delightful visual and sonic feedback when you collect something, or create something, or even just admire your surroundings:
The game encourages you to explore, to do, to try. It believes in you. It does not, however, want you to become complacent. Even once I built out my base some and knit together a web of oxygen-bestowing tether tendrils, I had to remain acutely aware of my surroundings. One ill-conceived small step or giant leap could land me at the bottom of a hole, or lost in a cave, slowly suffocating and choking on gasses emitted by bulging alien flora.
The cumulative effect of all this is that you really get to know the planet you're on. You gain ground slowly, venturing out a little further each time before returning to your base. Before long, places that once seemed leering and dangerous start to feel like home. They're part of your daily walk, your routine.
Some resources replenish over time, creating further incentive to revisit areas every once in a while. In my case, this had the added effect of reminding me that while I hadn't encountered any aliens, per se, this place was alive. Astroneer's interface for resource gathering revolves around reshaping the land, but you can create as well as destroy. Once I realized this, I started meticulously filling in all the chunks of land I ripped out. I didn't want to leave this big, beautiful place I'd come to love pockmarked with pot holes and other ugly footprints. I didn't want to take over it or dominate it. I didn't want to use it and move on. I wanted to be part of it.
It's a far cry from other survival games I've played, which pit you against the land and the life that populates it, whether it's controlled by AI or other players. There's a ruthless sort of cynicism present in the mechanics of those games. "Get yours before somebody else does," they seem to say. "Control, conquer, dominate. Build the best base and fuck who or whatever stands in your way."
That's not to say games like Ark: Survival Evolved, Rust, and Don't Starve aren't fun—they're extremely good games—but they're not particularly hopeful ones. Even No Man's Sky, which I initially read as a sort of anti-colonial game, still felt the need to sick drone robots on you if you started getting too handsy with the scenery. It was a game built with the idea of human greed in mind.
What's amazing about Astroneer is that it doesn't hem you in. Not explicitly, anyway. The game is almost entirely wordless. And yet, I figured out so many things, discovered so many places, and came to the conclusion that I should work with my environment, not against it, to succeed, all on my own.
Those messages are embedded in the mechanics, and they're good messages. People are smart, and we don't have to be harmful or inconsiderate to progress. Our future could be one of peaceful, mindful exploration—rather than one of fighting, domination, and subjugation—if we seek to understand the unknown instead of fearing it. Astroneer feels like a game that believes in people, and I'm glad I found it when I did.
You're reading Steamed, Kotaku's page dedicated to all things in and around Valve's wildly popular PC gaming service. Games, culture, community creations, criticism, guides, videos—everything. If you've found anything cool/awful on Steam, send us a message to let us know.
Leave a Comment
Posted on January 18, 2017
Pokémon mod for Ark: Survival Evolved lets you hunt Charizard in first person
One of the most popular mods for Ark: Survival Evolved lets you hunt Pokémon in first-person and virtual reality. The mod, called Pokémon Evolved, was recently hit with a Digital Millennium Copyright Act (DMCA) claim, but it's recently been lifted allowing the mod to be downloaded once more.
The mod's developer, who goes by Mystic Academy on Valve's Steam marketplace, tells PC Gamer that he thinks the original DMCA complaint came from another modder making a competing Pokémon mod for Ark. If that's the case, then The Pokémon Company itself hasn't gotten involved… yet.
Suffice it to say, if you'd like to give it a try it might be a good idea to do it now.
Ark is a multiplayer online survival game which rose to prominence after its launch in 2015 on Windows PC via Steam. Since then, the game has consistently ranked among the top 5 most-played games on Steam.
In the base game, players wake up on the shores of a vast island covered with dense jungle and dozens of prehistoric creatures, including mammoths and several species of dinosaur. Over the course of the game players can scavenge resources, build bases and hunt animals for food. They can also tame those animals, turning them into pets or epic mounts.
"Instead of gathering resources," Mystic Academy writes in the mod's description, "you will gather credits by killing Pokémon. Once you have gained credits you can use the credits in the [in-game] Poké terminal."
Soon after it launched, Ark integrated with the Steam Workshop system which allows users to create and share custom content for games. Pokémon Evolved is one of many such mods. Rated at five stars by more than 600 users, it's one of the game's most popular add-ons.
"This mod was created to bring a whole new world to the players of Ark," Mystic Academy writes. "Like many other Ark players, I had become bored with just modding dinos and the other Ark craftables. The team went ahead and started to create a conversion to Ark that would remove everything that you are used to and replace it with the style from Pokémon."
Currently Pokémon Evolved includes 29 different Pokémon that spawn around Ark's main island, including Bulbasaur, Charmander and Charizard.
No Pikachu are available at this time.
Ark: Survival Evolved is compatible with Linux, Mac and Windows. It has built-in VR capabilities, and works with both Oculus Rift and Vive. The game is also available on Xbox One and PlayStation 4.
Leave a Comment
Posted on January 13, 2017
Learn "S" Words in Chinese Will Help You Survive in H1Z1
H1Z1 is a zombie survival MMO being developed by Daybreak Games, with only one primary objective for its players: survival the zombie apocalypse. You will need to face off with hostile players, man-eating zombies, and hungry wild life in order to live the anarchy. So you may be confused why H1Z1 players have to speak "S" words in Chinese for survival? And what is "S" words?
H1Z1 may has the most racist community I have ever seen, you will see Japanese, Taiwanese, Chinese, Russian, German and many other foreign players who don't speak English or very little English are playing the game.
However, Chinese players prefer to group up in numbers and kill people on sight on aren't Chinese. So if you don't want to have them chased after you, you'd better join the Red Army and learn some "S" words in Chinese. When you see them say:"shi wo da diao" (suck my dick) or "sao ni ma" (fuck your mother), they won't kill you. ANGRYPUG NATION gave us an excellent example, check it the video above.
It was a Taiwanese player who would go around in BR asking other players where they were from. He makes friends with an Australian for a bit but that guy dies.
Eventually he meets up with a Chinese speaker. Asks if he is from Taiwan and the guy says yes. Then he gives a test: Is Taiwan independant? The Chinese guy looks panicked, hesitating the answer yes or no. So the streamer starts hounding him with the question. Eventually the Chinese guy says No Taiwan is not independent, streamer kills him. Rinse and repeat for other Chinese players he meets.
If you shout Taiwan No.1 in this game, Chinese gamers go nuts.